Specialist Luxury Car Rental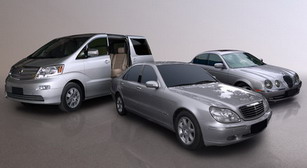 Welcome To The Unlimited World Of

Telp : 021 73455642 , 021 98714910 , 021 68884425

JL Peternakan II 37a Jakarta Indonesia

Toyota alphard,Toyota harier,Toyota all new camry,Toyota fortuner,Toyota altis,Toyota innova, Toyota avanza, Honda crv,Honda accord,Honda jazz, Honda city, Honda cielo, Honda civic, Jaguar X , S Type, KIA Pregio, Kia Travello,Kia Bus, Coach,BOX,Dump Truck, Chiller Truck, Mercedes Benz, E200,E260,E320,E240,C200,C230,S300,S350,S500, BMW, Hummer H2,H3,Humve,Roolls Royce, Bentley,Broklyn,Pariwisata,Tour,Travel,ticket,Nissan Elgrand,Nissan Serena HGS,Nissan Frontier,Ford Escape, ford Everest,
Welcome to Jakarta Rental Car Website. We are the premier provider of all varieties Limousines and any Vehicle in and around Jakarta Metropolitan Area to suit your personal & corporate needs, with special Airport limo services to Jakarta Around and Soekarno - Hata International Airport. We provide professional, reliable & personalized chauffeured transportation for all occasions.
With a carefully selected fleet of new & impeccably maintained vehicles, Jakarta Rental Car strives to accommodate you & and your guests in a safe, courteous, prompt & judicious transportation service that optimizes your travel and transport needs while keeping your budget low. We assist you in selecting the right vehicle for the occasion based on the number of guests, kind of occasion and your personal style preferences. No matter what your requirements are, we assist you to your destination in style & comfort at the cheapest prices.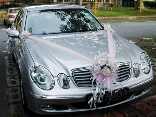 We offer a complete range of luxury sedans, with a choice of six, eight, ten or twelve passenger limousines, 25 to 28 passenger Buses, and SUV's. Jakarta Rental Car services bring elegance, style & convenience to any occasion. We pride ourselves with personal care, reliability, and honor the right of privacy & confidentiality of our clients. At Jakarta Rental Car, our goal is complete client satisfaction. Building relationships is what we're all about.
Our Limo and stretch limo rental services can be equipped by the hour, one-way, round-trip, as a full day or weekly package deal at cheap and affordable prices. We provide Quality limo services by working closely with you to ensure that all your needs are met at with high professional standards. Our drivers are rigorously trained and are qualified to ensure high level of courtesy, confidentiality & integrity making your limousine ride in Jakarta city a pleasure.

* Some of the key features of our Limousine rental services in Jakarta area –
* All of our drivers carry cell phones at all times & are in constant touch with our dispatchers.
* Jakarta Rental Car & Limousine always offers superior and consistent quality service that you can depend on in the Chicago area. Save time and energy with our personal "Meet & Greet" service. Our chauffeurs greet you upon your arrival & assist you with luggage retrieval, as well as escort you to your waiting limousine or sedan.
* We ensure that all our drivers are skilled professionals with excellent knowledge of the Jakarta Metropolitan area so that our client's can be assured about keeping up with their itineraries.
* All our drivers carry cell phones at all times and remain in constant touch with our dispatchers.
* We monitor your flight arrival schedule so that we are aware about your location and status.
* We provide detailed and timely invoices for corporate accounts giving complete accounting of the service, which makes re-billing or expenses recording a simple task.
* All of our vehicles are radio-dispatched & run 24 hours a day.
* Our experience in Jakarta limo rental business allows us to plan every request you may have for our services with precision.
Offering service & expertise with a focus on our client's individual needs & problems has rewarded us with a diverse client base including government organizations, corporations & entertainment celebrities. We give special attention to our private customers providing elegant & luxurious limousines, stretch limousines for special occasions such as weddings, graduations, anniversaries and gala parties. If you need Limo transportation for a trip to the Jakarta Airport or Jakarta Around, our comfortable & spacious Volvo Limousine or Mercedes benz town sedans accommodate up to 4 passengers & their luggage. For weddings or any other special occasion, we have our spacious 10 passenger Toyota Alphard limousines at your service. If you need to move a larger group of people, please check out our 14 Passenger Executive Van, 15-30 Passenger Mini Coach Bus or our famous 24 Passenger Bus.

We provide Airport Limo transportation to & from Jakarta airport . Ride comfortably in the care of the most professional chauffeurs in the Jakarta Limousine industry. Jakarta Rent Car & Limousine chauffeurs are trained from time to time, so that they update and sharpen their knowledge of logistical details, and surrounding traffic patterns of the airports they serve. Additionally, they remain in constant cell phone contact - ensuring that your vehicle is where you need it, when you need it. Jakarta Limousine caters to all your special requests - no detail is ever too small. Work, read, or just relax as Jakarta Rental Car & Limousine makes your ride safe, comfortable and hassle-free.